18th Century Life
In 1722 Daniel Defoe undertook a journey through East Anglia starting on the Thomas and working his way through Eastern Essex.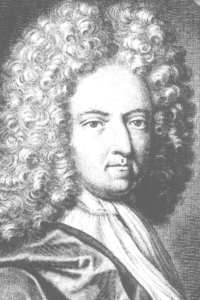 Defoe remarks on the wildfowl , the oysters and the number of wives that die from the Essex ague. His thoughts are shown below.
From hence there is nothing for many miles together remarkable but a continued level of unhealthy marshes, called the Three Hundreds, till we come before Leigh, and to the mouth of the River Chelmer, and Blackwater
In this inlet of the sea is Osey, or Osyth Island, commonly called Oosy Island, so well known by our London men of pleasure for the infinite number of wild fowl, that is to say, duck, mallard, teal, and widgeon, of which there are such vast flights, that they tell us the island, namely the creek, seems covered with them at certain times of the year, and they go from London on purpose for the pleasure of shooting; and, indeed, often come home very well laden with game. But it must be remembered too that those gentlemen who are such lovers of the sport, and go so far for it, often return with an Essex ague on their backs, which they find a heavier load than the fowls they have shot.
On this shore also are taken the best and nicest, though not the largest, oysters in England; the spot from whence they have their common appellation is a little bank called Woelfleet, scarce to be called an island, in the mouth of the River Crouch, now called Crooksea Water; but the chief place where the said oysters are now had is from Wyvenhoe and the shores adjacent, whither they are brought by the fishermen, who take them at the mouth of that they call Colchester water and about the sand they call the Spits, and carry them up to Wyvenhoe, where they are laid in beds or pits on the shore to feed, as they call it; and then being barrelled up and carried to Colchester, which is but three miles off, they are sent to London by land, and are from thence called Colchester oysters.
The chief sort of other fish which they carry from this part of the shore to London are soles, which they take sometimes exceeding large, and yield a very good price at London market. Also sometimes middling turbot, with whiting, codling and large flounders; the small fish, as above, they sell in the country.
At this place may be said to end what we call the Hundreds of Essex—that is to say, the three Hundreds or divisions which include the marshy country, viz., Barnstable Hundred, Rochford Hundred, and Dengy Hundred.
I have one remark more before I leave this damp part of the world, and which I cannot omit on the women's account, namely, that I took notice of a strange decay of the sex here; insomuch that all along this country it was very frequent to meet with men that had from five or six to fourteen or fifteen wives; nay, and some more. The reason, as a merry fellow told me, who said he had about a dozen and a half of wives (though I found afterwards he fibbed a little) was this: That they being bred in the marshes themselves and seasoned to the place, did pretty well with it; but that they always went up into the hilly country, or, to speak their own language, into the uplands for a wife. That when they took the young lasses out of the wholesome and fresh air they were healthy, fresh, and clear, and well; but when they came out of their native air into the marshes among the fogs and damps, there they presently changed their complexion, got an ague or two, and seldom held it above half a year, or a year at most; "And then," said he, "we go to the uplands again and fetch another;" so that marrying of wives was reckoned a kind of good farm to them. It is true the fellow told this in a kind of drollery and mirth; but the fact, for all that, is certainly true; and that they have abundance of wives by that very means.
Nor is it less true that the inhabitants in these places do not hold it out, as in other countries, and as first you seldom meet with very ancient people among the poor, as in other places we do, so, take it one with another, not one-half of the inhabitants are natives of the place; but such as from other countries or in other parts of this country settle here for the advantage of good farms; for which I appeal to any impartial inquiry, having myself examined into it critically in several places.
From the marshes and low grounds being not able to travel without many windings and indentures by reason of the creeks and waters.
Click the above logo to visit Find Who You Are which is a sister site containing hundreds of free pages of professional advice on finding your family tree
Ancestry co uk
The largest collection of UK family history records online
• Most complete UK Census collection available online (1841-1901)
• The Scottish 1841-61 Censuses
• FREE Birth, Marriage & Death indexes from 1837 to the present day
• Over 580+ million records currently online
• Parish and probate records dating back to the 1500's
Paid membership allows full search of the all the directories while free membership allows basic searches of most databases and a full search of a few although the free birth, marriage and death alone is well worth a visit. Click any of the below three links to visit ancestry.co.uk
FREE - Birth, Marriage & Death Records
Search the UK Census collection
Burkes Peerage
The definitive historical and genealogical guide to the major British, Irish and American families.
<![if !vml]>
<![endif]>
There are more than 1 million names in our 15,000+ records of British, Irish and American royalty, the peerage, presidential and other important families. Each has been meticulously researched by a team of professional genealogists to ensure the information is accurate, reliable and up-to-date.
The site also maintains records of most of the important houses and castles in the UK.
This is the site to visit if you hope to discover an ancestor who lived above stairs.
To visit the site click on the relevant link below.