St Mary's Church , Mundon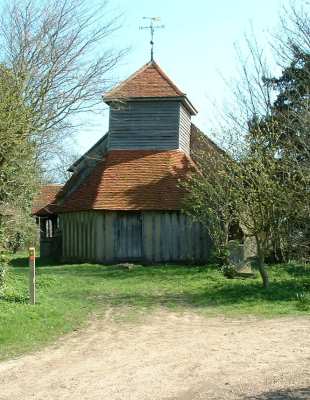 St Mary's Church is one of the most attractive churches in the area.
It dates from the 14th century with a brick chances, a wooden northern porch and bell tower.
The medieval bells were removed many years ago.
A moat used to surround the church and adjoining Hall.
The adjoining old church school is now used as a barn.
Sadly it was closed to the public in 1970 but following a long period of restoration it was re-opened in 2009.
Memorials inside the Church
Wyllm Harris - Undated
to read about the church bells at this church