St Lawrence Church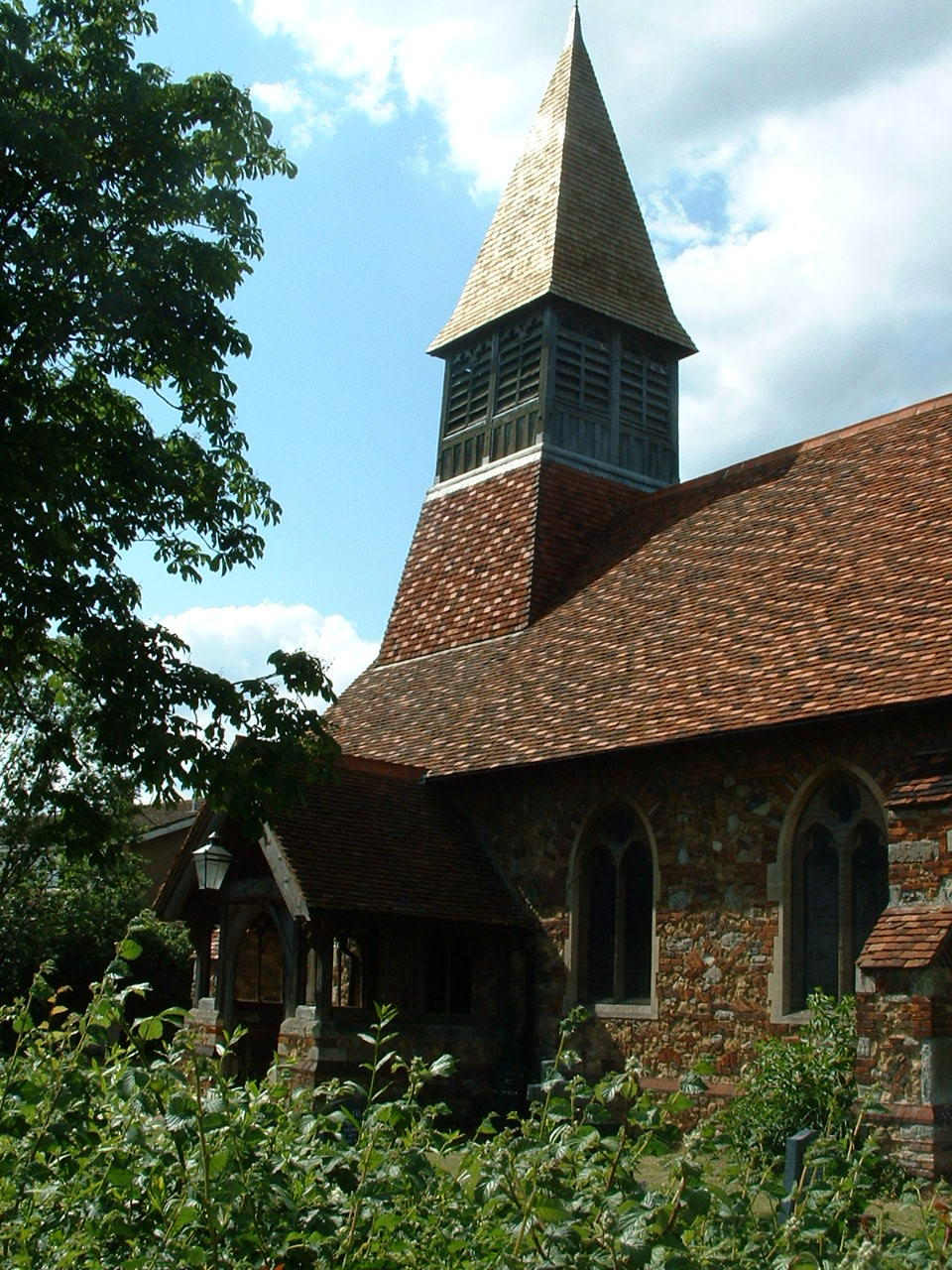 The church was designed by Mr Chancellor in 1884 on a site given to the Parish by the Governors of St Bartholomew's Hospital to replace the old church which has fallen into disrepair.
Building materials were taken from the old church, some of the material have been dated from the 12th century.
The Church cost 2,100 pounds to build and is capable of seating 252 people.
1450 pounds was subscribed locally, the Bishop raised 450 pounds and Mr Jackson subscribed 100 pounds.
The laying of the foundation stone at this church was carried out on 13th August 1883 by the Hon Mrs Claughton who was the wife of the Bishop of St Albans in the presence of a large audience of clergy and laity.
Local clergy present included Canon Carey (the Archdeacon of Essex) and Revd.'s G C Berkley, J W Mills , W C Miller ,H E Dawes, E Warmington, H Milligan, C W Williams, H Venn Ellis and Rev F Formby( The Rural Dean).
Prominent amongst the laity were Messrs W Page, H Page, J Rogers, R G Coombe, Dr A Lattey and many ladies.
The service was conducted by the Rural Dean and the Vicar of Steeple , Rev T N Perkins.
Click here to read about the church bells at this church
Worley's - A dictionary of the County
In 1915 George Worley wrote about the Church in his Dictionary of the County
The original parish church ( St Lawrence and All saints) was pulled down in 1882-3 when the present structure was built in a more convenient position within the village.
Much of the old material, including a window and doorway, was incorporated in the new fabric.
The octagonal font bowl, which had long been neglected in the former churchyard , has also been preserved.
Registers start in 1666.